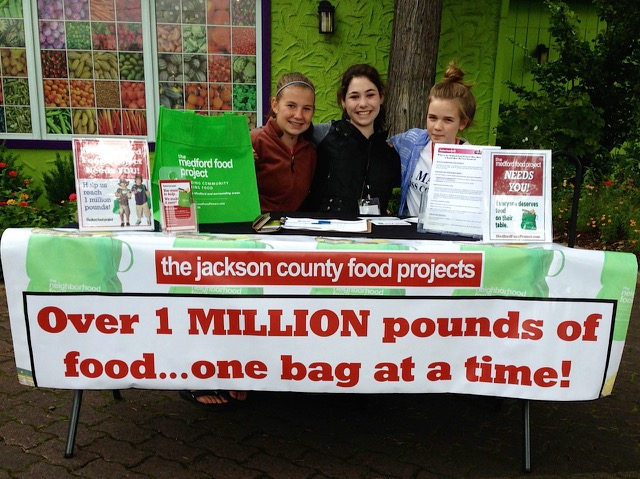 Tabling
Help us set up a table at a local market. Then have fun chatting with passersby, thanking current Food Donors and signing up new ones. We'll supply the materials and teach you how to do it.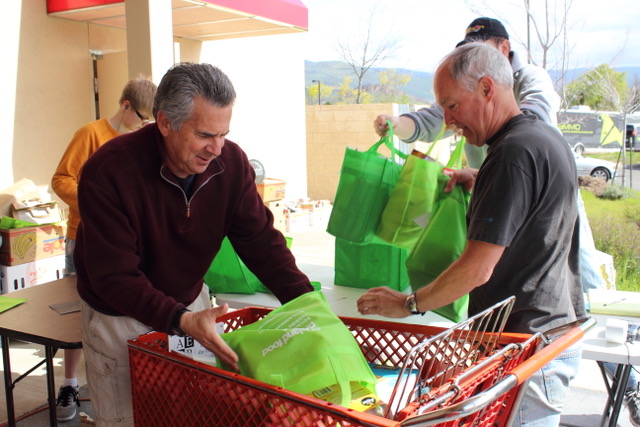 Helping Sort Food
On Pickup Day, volunteers pitch in at the drop-off, receiving, sorting, and stocking the food delivered by our Neighborhood Coordinators. It's a fun, celebratory atmosphere. Volunteers generally work in 2 or 3-hour shifts. Pickup Day is the second Saturday of every odd month.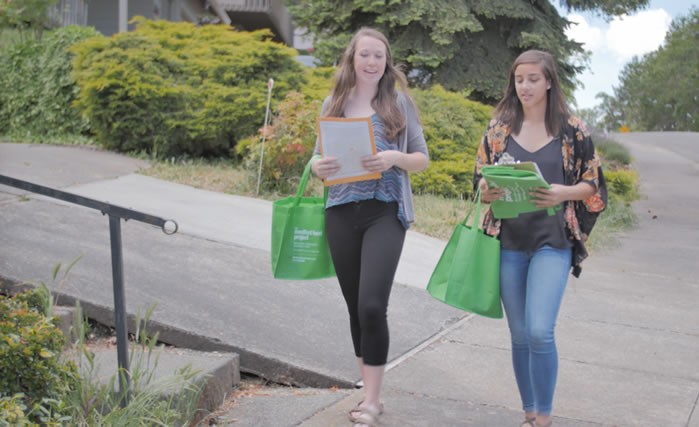 Canvassing
Every once in a while, we organize a canvassing effort to expand our Food Donor base. Don't worry if you've never knocked on doors before; we'll team you with an experienced canvasser so you'll have fun with a partner while you learn. It's an important way to keep the Gig Harbor Food Project growing!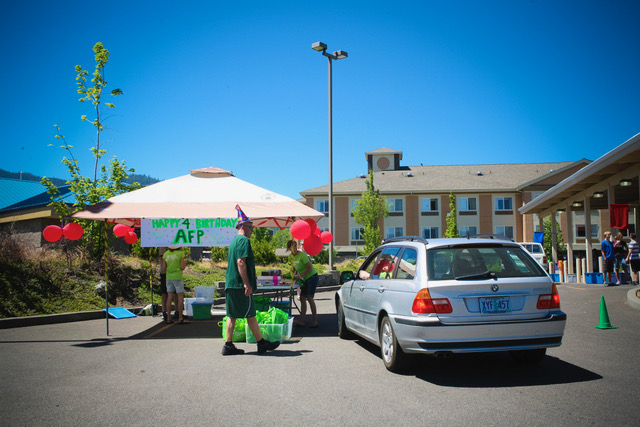 Special Events
Got a few hours to spare? We can always use help with events from a community fair to a potluck dinner. There are plenty of different jobs available for every event. And if you like planning events well, have we got a job for YOU!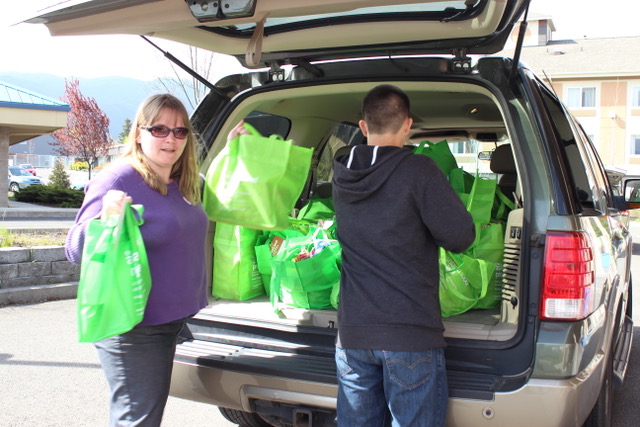 Substitute Drivers
Every once in a while a Neighborhood Coordinator gets ill, goes out of town, or just needs assistance on Pickup Day. When that happens, we have a list of people we can call on to pick up food. Put your name on the list! (You need to have a vehicle, license, and insurance for this option.)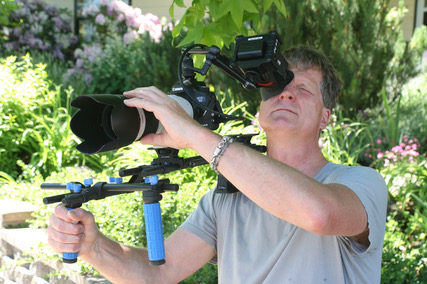 Special Skills
Got a special skill or interest you'd like to share? We can probably use it! Writing, editing, web site or data management, bookkeeping, photography you name it. Just let us know what you can (or would like to). We'll find a place for it.